The Newsletters
Sometimes, I write. And I want to share some of the little nuggets that I write, with you.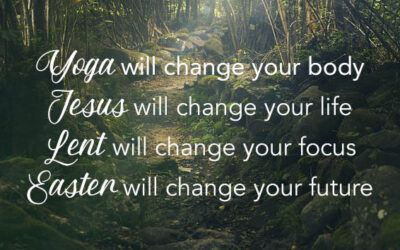 Being Content During Lent Keep your lives free from the love of moneyand be content with what you have. Hebrews 13:5 In the traditional yoga sacred writings we find the spiritual guidelines called the NIYAMAS. One of these niyamas is SANTOSHA- the art of contentment,...
read more
Mindful Living
It's important to take time to reflect – and I take some of that time here. Feel free to read about what I've been learning, and share your thoughts with me, too!