Breathe, Stretch, Pray
Jesus said, "I have come in order that you might have life – life in all its fullness." John 10:10
Learn More
Contact Us
The Change Is Looking Good On Us!
Our Monday evening Stretch & Flow is in a NEW LOCATION – St. Charles Parish, School Building, Walsh Hall, 4600 Ackerman Blvd. Dayton  45429.
The map shown gives you specific directions to the entrance you'll need to use – it is marked with a star.
Enter either from E David or Ackerman Blvd as shown. Parking will be easiest in the lot marked with "P" on the map.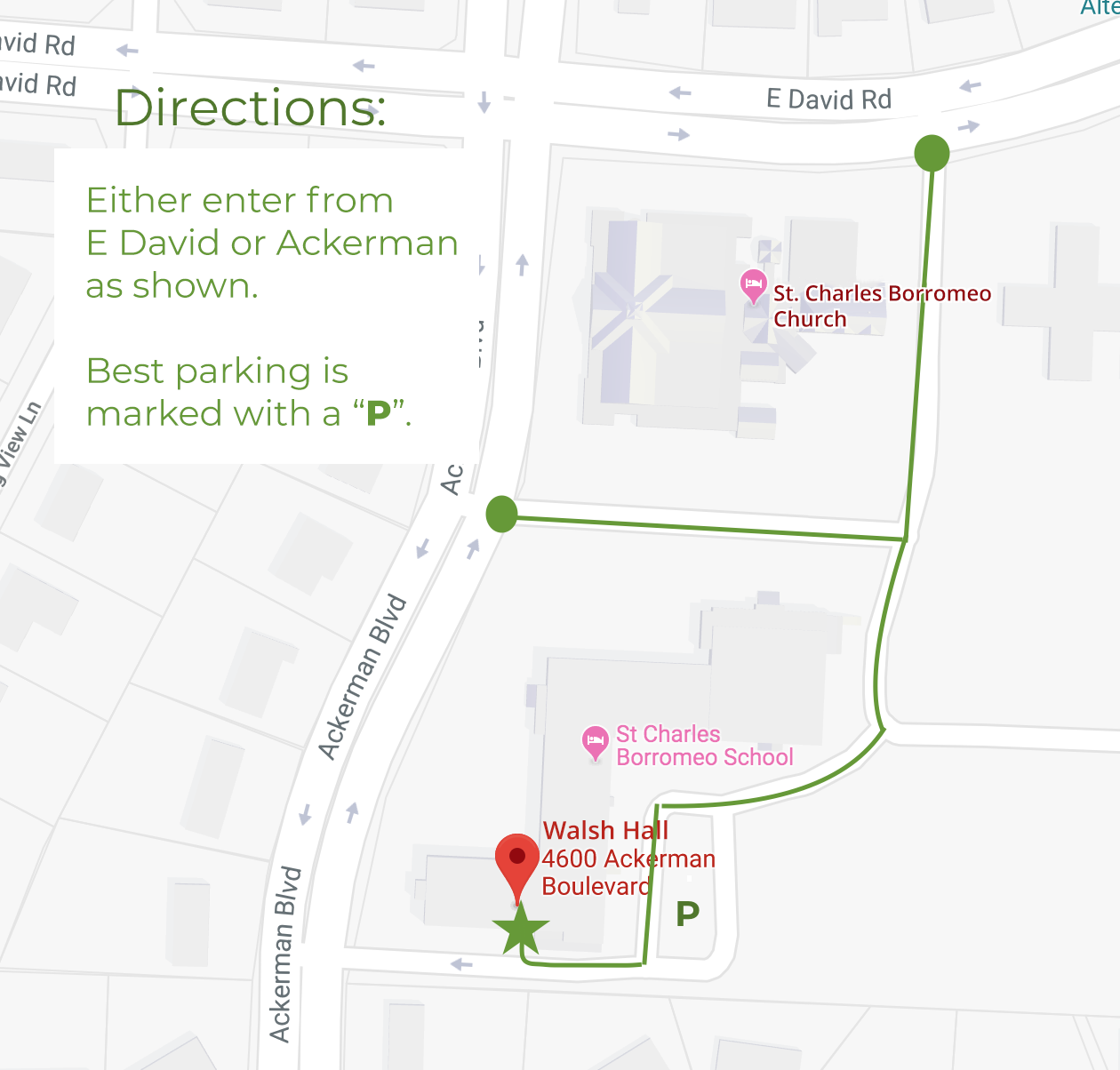 Recently, I've begun developing a sharing space where people can talk about their journeys with mindful eating, and help each other to…
Did you know, you can host your next event at Fully Alive Yoga? Our intimate space is perfect for all kinds of gatherings…
We'd love to hear from you, whether it's because you have a question, or it's because you want to host your next event with us!
Classes Available
Saturdays 9-10:15am Fully Alive Yoga Studio 6354 Crimson Creek Dr.  45459
Mondays 6-7:15pm Walsh Hall, St. Charles School, 4600 Ackerman Blvd.  45429
Subscribe so that you don't miss events, workshops, updates, and stories!
We'd love to hear from you! If you have questions, feel free to use the contact form or reach out using the tools below.
6354 Crimson Creek Drive
Dayton, OH 45459