Breathe, Stretch, Pray
Jesus said, "I have come in order that you might have life – life in all its fullness." John 10:10
Learn More
Contact Us
HAPPY THANKSGIVING!
My dear tribe members, I am so grateful for each of you and for your faithfulness to gather each week and practice Fully Alive Yoga all for the glory of God!  I often say to you, "Just think, we GET to do this each week!"  How blessed I am to breathe, stretch, and pray with you.  I certainly count you amoung my blessings.  The Light of Christ in me sees, honors, and is grateful for the Light Of Christ in each of you.  Have a wonderful Thanksgiving!
To allow us all time to celebrate with family, there will be no class the Saturday after Thanksgiving, November 30th
It's that time of year again!
Hello Yoga Friends, I absolutely love the Christmas season;
the decorating, the music, the shopping, the wrapping, and the ANTICIPATION!
O COME, O COME EMMANUEL!
If the preparations fill you up or drain you out
I hope you will consider a special gift for yourself each week during ADVENT.
ADVENT YOGA SERIES BEGINS DECEMBER 2
Meditative, gentle, and inspiring, our Advent practices will be infused with the music of the season.
All classes during Advent are donation based and will benefit the Pregnancy and Parenting Program offered by Catholic Social Services. In addition to our two regular classes offered each week, an Advent Candlelight Yoga Practice will be added in the studio on Wednesdays December 4, 11, and 18 at 6pm.
Surrounded by candlelight and set in the woods, this special practice is a slice of heaven on earth! If you need a break from the business of the season, this is where you will want to land on Wednesday evenings.
Christmas Celebration! 

 
Please stay after our practice and celebrate Christmas together on Saturday, December 14.  Please feel free to bring a dish to share.
Our Monday night tribe will celebrate after our practice on December 16 at DLM on Whipp Rd.
These are great opportunities to get to know the folks you practice next to each week.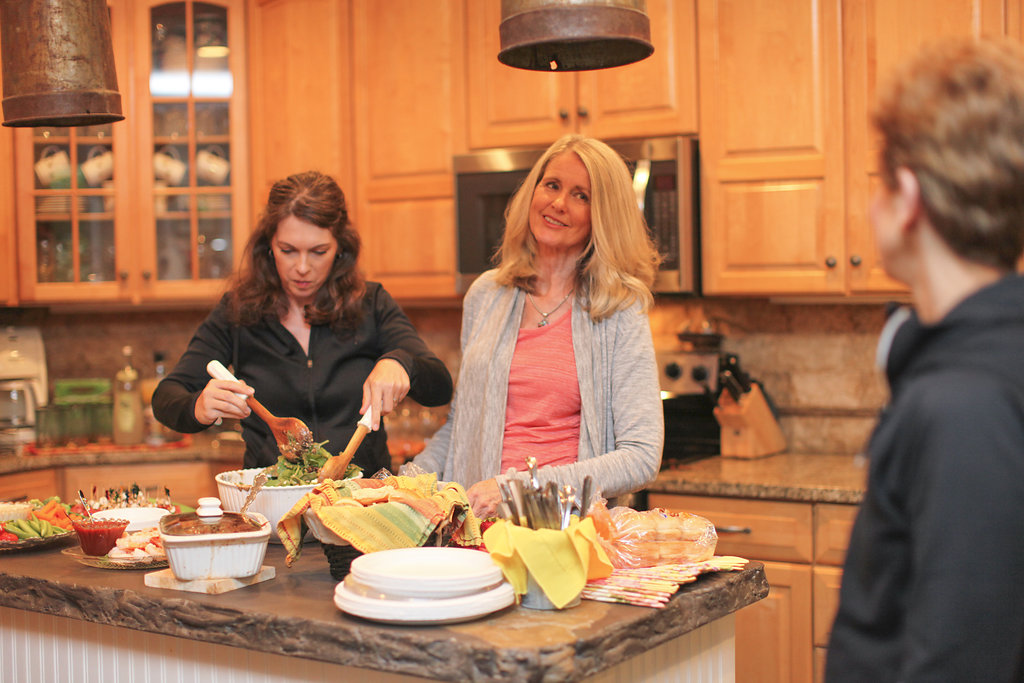 And……
Our new book study for January (Date TBD) will be PRAYER OF HEART AND BODY by Thomas Ryan
More information will be released as we have it!
We're always hosting a new workshop here at Fully Alive Yoga – the next big one is actually a FULL DAY retreat! See the details… 
Did you know, you can host your next event at Fully Alive Yoga? Our intimate space is perfect for all kinds of gatherings…
We'd love to hear from you, whether it's because you have a question, or it's because you want to host your next event with us!
Classes Available
Saturdays 9-10:15am Fully Alive Yoga Studio 6354 Crimson Creek Dr.  45459
Mondays 6-7:15pm Walsh Hall, St. Charles School, 4600 Ackerman Blvd.  45429
Buy a 6 Class Pass Securely Via Paypal
6 Class Passes are $50, and apply to classes hosted both at Walsh Hall AND at the Fully Alive Studio.
Subscribe so that you don't miss events, workshops, updates, and stories!
We'd love to hear from you! If you have questions, feel free to use the contact form or reach out using the tools below.
6354 Crimson Creek Drive
Dayton, OH 45459