Breathe, Stretch, Pray
Jesus said, "I have come in order that you might have life – life in all its fullness." John 10:10
Learn More
Contact Us
Our Lenten Yoga Series continues
Stay tuned each week for a Lenten newsletter/blog.
Join us for Lenten inspired practice each Monday and  Saturday throughout the season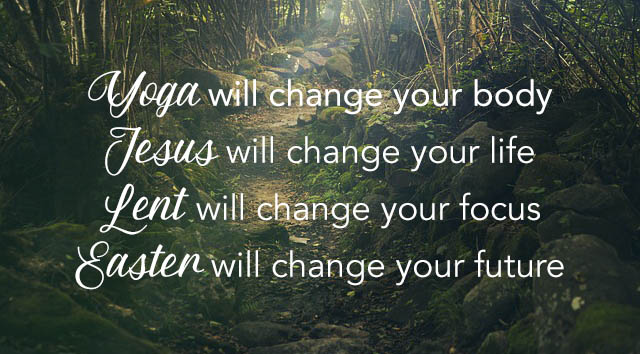 Balance with Julia Lamm
Saturday, April 27th | 10:30-12:00

Explore your balancing potential on various surfaces and flat ground in this creative, fun, playful and skillful workshop.  We will be building our skills from the ground up in an approachable and progressive method, targeting feet, legs, hips, and core. Julia will use some innovative props to create this fun experience. Read more HERE. 
Did you know, you can host your next event at Fully Alive Yoga? Our intimate space is perfect for all kinds of gatherings…
We'd love to hear from you, whether it's because you have a question, or it's because you want to host your next event with us!
Classes Available
Saturdays 9-10:15am Fully Alive Yoga Studio 6354 Crimson Creek Dr.  45459
Mondays 6-7:15pm Walsh Hall, St. Charles School, 4600 Ackerman Blvd.  45429
Buy a 6 Class Pass Securely Via Paypal
6 Class Passes are $50, and apply to classes hosted both at Walsh Hall AND at the Fully Alive Studio.
Subscribe so that you don't miss events, workshops, updates, and stories!
We'd love to hear from you! If you have questions, feel free to use the contact form or reach out using the tools below.
6354 Crimson Creek Drive
Dayton, OH 45459