Breathe, Stretch, Pray
Jesus said, "I have come in order that you might have life – life in all its fullness." John 10:10
Learn More
Contact Us
The BottomTurtle book discussion was great
After our regular Saturday morning practice and around the breakfast table we shared so many wonderful insights we had gleaned from both the book and from our own spiritual journeys of yoga and how our faith had been deepened through our practice.
Breakfast And A Book
SATURDAY November 9 10:30-12:00
Join us after our regular 9am Gentle Practice for a light breakfast and a discussion of the book
TATTOOS ON THE HEART The Power of Boundless Compassion by Gregory Boyle
Author Anne Lamott writesn "An astonishing book...about suffering and dignity, death, and resurrection, one of my favorite books in years. It is lovely and tough and tender beyond my ability to describe and left me in tears of both sorrow and laughter."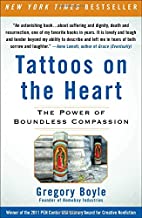 We're always hosting a new workshop here at Fully Alive Yoga – the next big one is actually a FULL DAY retreat! See the details… 
Did you know, you can host your next event at Fully Alive Yoga? Our intimate space is perfect for all kinds of gatherings…
We'd love to hear from you, whether it's because you have a question, or it's because you want to host your next event with us!
Classes Available
Saturdays 9-10:15am Fully Alive Yoga Studio 6354 Crimson Creek Dr.  45459
Mondays 6-7:15pm Walsh Hall, St. Charles School, 4600 Ackerman Blvd.  45429
Buy a 6 Class Pass Securely Via Paypal
6 Class Passes are $50, and apply to classes hosted both at Walsh Hall AND at the Fully Alive Studio.
Subscribe so that you don't miss events, workshops, updates, and stories!
We'd love to hear from you! If you have questions, feel free to use the contact form or reach out using the tools below.
6354 Crimson Creek Drive
Dayton, OH 45459